Table of Contents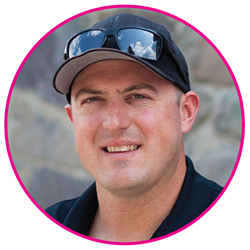 BRENDAN RYAN
Title: Director of Special Projects, Peak Resorts
Age: 29
Hometown: Guilford, Conn.
Higher Ed: Bucknell University
Six-word bio: It will snow. Weather or not.
First job in the industry: Mountain operations intern at Mount Snow, Vt.
How did you get here?
I grew up skiing at Mount Snow since age 2, and it's been a childhood dream to run or own a ski area since I was a little kid. In college, I harassed Mount Snow's director or mountain operations, Dave Moulton, until he gave me a job.
A day in the life:
Heavy civil construction is my background, and I've always loved analysis and finance. I get a lot of satisfaction seeing things built. Peak will send me to whatever is the biggest project they're working on, which is great, because so far they have all involved snowmaking. That's evolved into me overseeing the snowmaking systems for seven of Peak Resorts' properties in the Northeast.
What project are you most proud of?
The snowmaking system overhaul at Wildcat, N.H., was really fulfilling. It was soup-to-nuts. Peak spent the 2013-14 winter studying snowmaking technology at Wildcat. This information provided a roadmap for how to move forward at Wildcat, and also spurred a huge investment at two of our other properties.
What's your leadership style?
Lead by example. I certainly would never ask anyone to do a job that I wasn't willing to do. People will go out of their way to help you succeed if you treat them with respect.
Who's your mentor?
I worked for hedge fund manager Jeff Benton right out of college—he showed me that with hard work I could teach myself to do whatever I want. Jeff really transformed me into the person I am today. And Dave Moulton, who has taught me so much and showed me the resources needed to succeed in the ski industry.
What do you love about your job?
I love working in the ski industry. The people and vendors I work with are incredible. I've developed personal relationships with vendors—they've become really close friends.
In 10 years?
I don't ever want to leave the ski industry. I have my dream job now. I think the only thing that's left is to be the CEO!