Table of Contents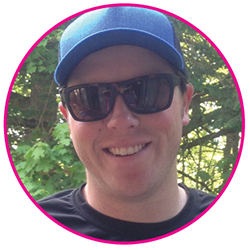 BEN COLONA
Title: Bike and Ski Shop Manager, Killington Sports at Snowshed
Age: 29
Hometown: Sandwich, Mass.
Higher Ed: Castleton University
Six-word bio: Four seasons of mountain bliss
First job in the industry: Intern at Killington running the smallest retail shop at the base lodge.
How did you get here?
I grew up skiing from age 3. I chose my college based on soccer and skiing. Killington was close to school, so I figured, why not work at a ski resort? After college, I worked on Wall Street for three days, and then called (former manager) Rich McCoy to see if there were any positions open. He had an assistant manager position at Snowshed.
A day in the life:
Waking up early when it's cold, making coffee, heading to work and enjoying the beautiful job, the day-to-day ops at the resort, dealing with customers, operations and inventory. Really it's customer service first. It's our most important goal, to make everyone feel welcome and have a good time.
Did you know you wanted to work in retail?
Not originally, but I have to give a lot of credit to my boss, Rich McCoy. Being able to stay here and work for him is one of the main reasons I'm at Killington. He treats his employees well and knows there are other things that make you rich, like lifestyle.
What's an accomplishment you're proud of?
The most rewarding aspect so far is being a major player in the expansion of our bike program. I'm not the only player, but in terms of building it we've gone balls to the wall with our bike program over the last three years, and we've seen the return, so now they're investing more into it.
What do you love about working at a resort?
The opportunity to take advantage of all that the resort offers. The activities. The people. They're all here for the same reason: to enjoy the surroundings.
In 10 years?
I'd like to be a director, from some standpoint, for a ski resort, whether it's retail director or something higher up than that. I've definitely committed to this industry and don't know if I could go somewhere else at this point.